Main Content
Slideshow and Quick Search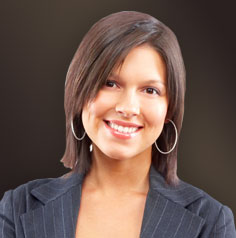 Jane
Smith
Since Year, Pinnacle Realty has been representing buyers and sellers all throughout the State area. We specialize particularly in luxury real estate, condos and apartments. Established by top-producing Pinnacle Realty agents, from the very beginning,...
Read more »
Testimonials
We never really believed in so-called real estate experts until we were introduced to John Doe and his team. Like magicians, they made all of our Bel Air real estate dreams come true. Aside from being professional and experienced, John proved to be very patient, creative, and persistent. She always accommodated our requests and questions.

- Smith Family
Read more »
What's New and Featured Properties
What's New?
With more rentals than ever before competing for tourist dollars, it's essential to maximize positive cash-flow returns when marketing a vacation pr ...

Zillow Director of Economic Research Skyler Olsen says negative interest rate mortgages aren't likely coming here, and, if they did, would signal trou ...

Real Estate Webmasters has earned funding from a unique government of Canada business loan program — REW put up $2.58 million, and Canada is matchin ...